The Best Lexington Dentist
James Cooper, DMD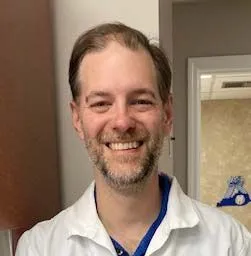 Dr. J.D. Cooper is a 2004 graduate of the University of Kentucky. He practiced for 2 years in Paris, KY before he and his wife decided to settle in Lexington. Dr. Cooper has a great staff, and his wife regularly brings their kids in to visit with patients.
Additionally, Dr. James Cooper believes strongly in education to prevent oral health problems before they occur, and makes sure to keep patients fully informed about their dental health.
Dr. Cooper grew up right here in Lexington and is commited to providing his friends, family, and community with highest level of dental care.